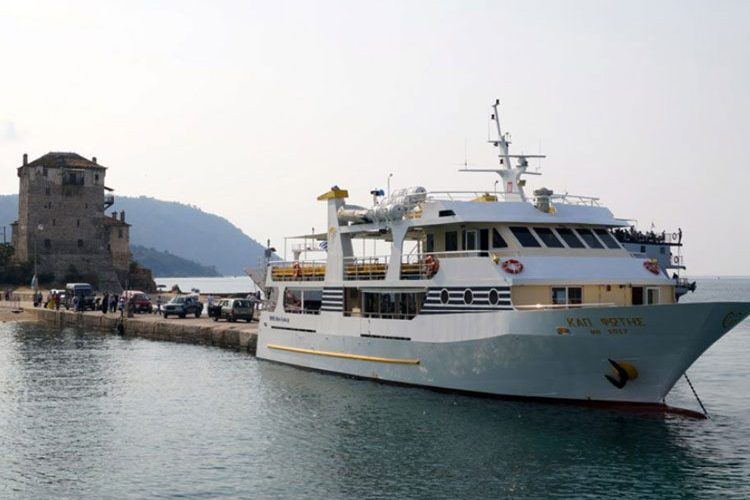 Cruise to Mount Athos departs from Ouranoupolis twice a day with the "Captain Fotis" boat of 300 seats. Daily from the 1st of April until the 31st of October and at 10:30 and 14:00.
The afternoon cruise to Mount Athos is available from the 15th of May until the 15th of October. The duration of the cruise to Mount Athos is three hours.
Ouranoupolis is located just before the border with Mount Athos, where one can only access by boat through the sea. Τηισ cruise to Mount Athos heads to the southwest side of the Athos peninsula.
The whole experience of the cruise to Mount Athos is unique. For approximately 40 minutes until we come across the first monastery, the visitor can admire the miracle of nature that is untouched by the human hand. Unique beaches and wild beauty of green, mountain, ravines and steep cliffs.