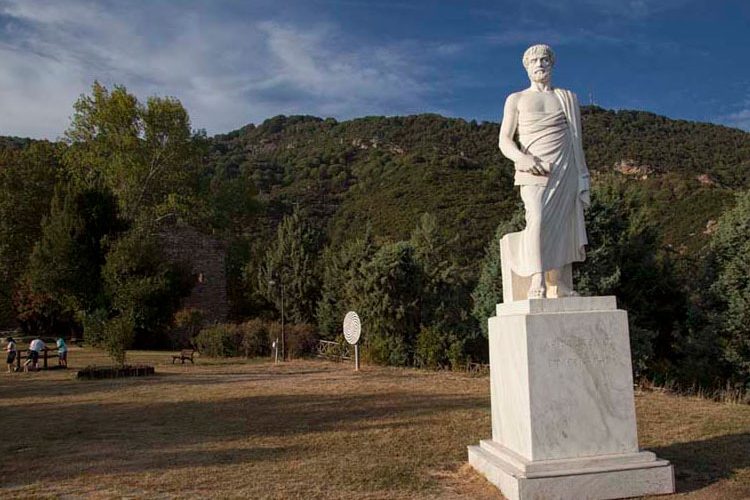 The Aristotle's Park, a unique theme park of Halkidiki, is located at an altitude of about 500 meters, in the historical village of Stagira, beside the remains of Machalas, the capital of Mademochoria. It is worth visiting for its interesting instruments and the great view to the gulf of Ierissos.
The park preexisted and the wonderful location was chosen in 1956 to host the statue of Aristotle, made by sculptor Nicholas, in honor of the great philosopher who was born in Ancient Stagira.
The unique interactive instruments were placed there in 2003 by the Municipal. They are experimental instruments, operating by rules of physics that are mentioned in Aristotle's textbooks and especially in the one called "The Naturals".
With this addition, the park has become a favorite destination for every visitor and school, since it combines recreation, entertainment and education.
It is estimated that has more than 15.000 visitors during the summer. The tower of Madem Agas is also located there, with the house that was the administrative center of Sidirokafsia mines.
More Information [ Municipality of Aristotle ]