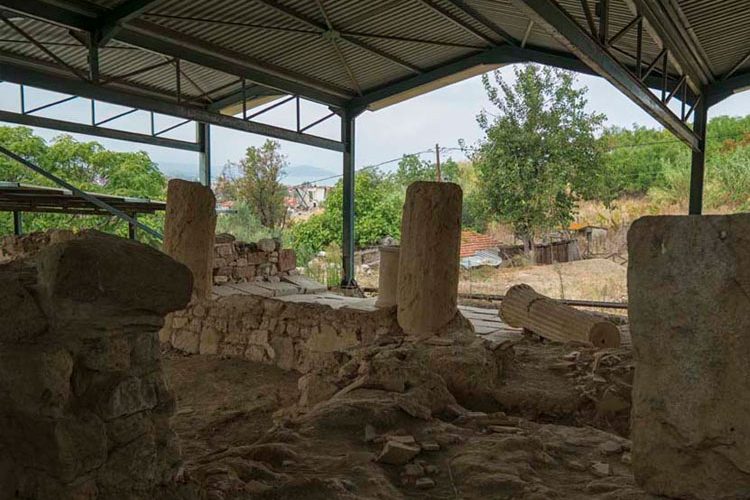 Ancient Akanthos stretched in three hills of the Stratoniko mountain, in an 560 acre area, approximately 600m southeast from the Ierissos settlement.
The walled city of Akanthos was named after the many thorns of the region or after the thorn-formed shape of the fortification.
A systematic excavation has yet to be done. Some of the travelers of the previous century report the existence of an ancient pier in the port of the city.
Indeed, present evidence regarding the city start from the beach of Ierissos, where ruins of a platform of the ancient port are preserved.
More Information [ Municipality of Aristotle ]