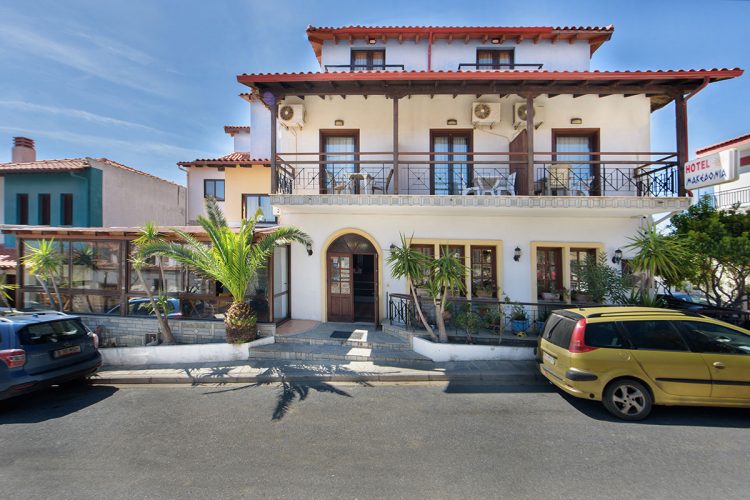 Our Hotel is set in the beautiful settlement of Ouranoupolis Halkidiki Greece, a picturesque village on the borders of Mount Athos, providing comfortable and peaceful accommodation.
The hotel is conveniently located just 50 meters from a gorgeous beach in a tranquil situation within the typically Greek village; you can see a panoramic view of the sea from the hotel. Ouranoupolis features a divine landscape which combines mountainous scenery and the beauty of the sea, promising unforgettable holidays, especially for those who seek a relaxing stay away from the stress of the urban lifestyle.
Whether you come to Ouranoupolis for a holiday or as a pilgrim visiting Mount Athos, you will be sure to benefit from this fabulous and traditional residence staffed with friendly people who endeavor to create a homely atmosphere.
Photo Gallery